Corporate Applications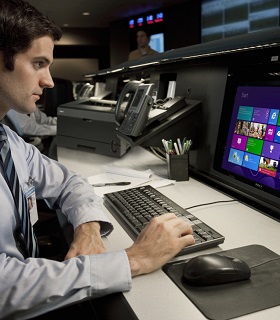 High tech firms rely on the web to promote products and services, generate leads, and cement relationships with customers and partners. Savvy firms use the web to rapidly develop leading-edge applications that expedite sales, transform business processes, and deliver profitable results. Smart firms realize how to exploit their digital channels and maximize the returns on their investments.
But in an innovation-driven industry, speed, flexibility and agility matter. It is no longer enough to maintain a branded web experience and then monitor results. High tech firms must adapt quickly to changing market conditions. With an emphasis on lean marketing, they must rapidly test alternatives and continuously differentiate themselves from their competitors. For high tech firms, the ability to reach the right people with the right information at the right time and in the right language makes all the difference between success and failure.
Needed is a flexible and scalable platform for powering content-, community-, and commerce-centric solutions, one that makes it easy to do business over the web. This platform is Drupal. With Drupal, high tech firms can rapidly develop, deploy, enhance, and extend the digital experiences that drive business results and gain a competitive edge.
When content is the currency for competing in the digital age, how should firms maintain their competitive edge across web, mobile, and social channels? What should firms do to promote their solutions and services, build communities of passionate supporters, and capture promising opportunities? How can high tech firms increase revenues, reduce costs, capture market share, and simultaneously delight both customers and prospects? What are the smart things that firms should do to prepare for the future?
This solution guide highlights how high tech firms can succeed and profit from an open source platform by deploying Drupal.
When High Tech Firms Go Digital -
Solutions Brief Download